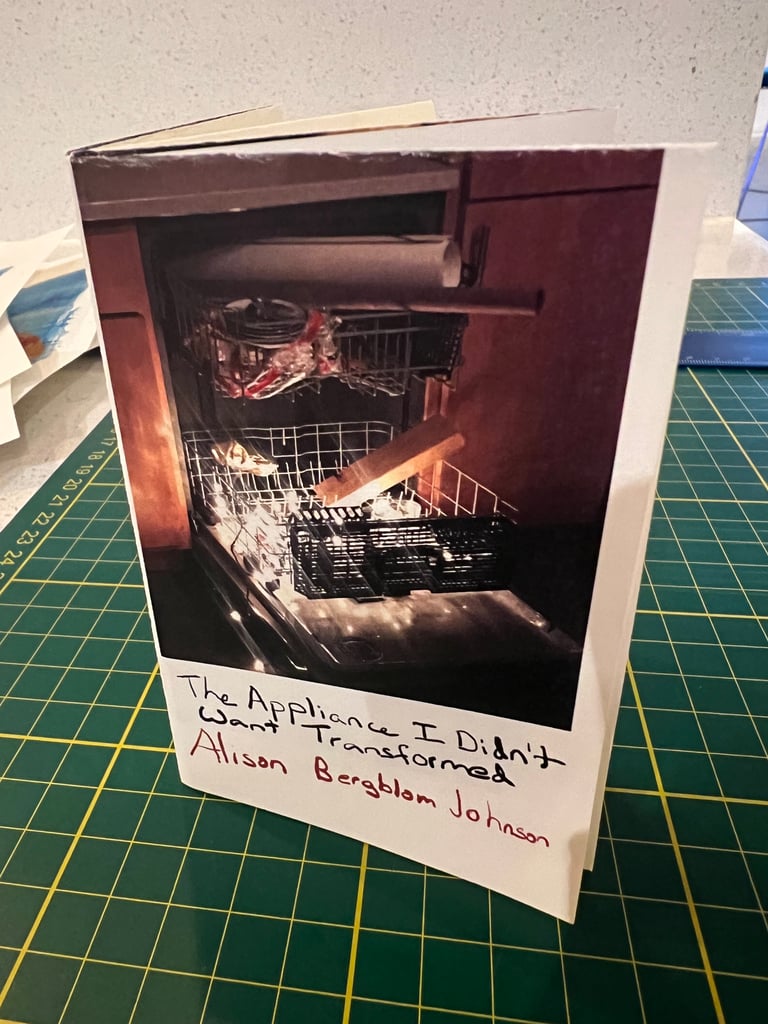 The Appliance I Didn't Want Transformed
If I could have my way I would live in an apartment that simply did not have a kitchen. However, I live in 2022, and the city of Minneapolis follows building code, and I doubt my apartment would have a certificate of occupancy if it did not have a kitchen. This installation is one attempt to coexist with my kitchen.
Both a zine and an 8.5" x 11" poster, this palm-sized book features five original photographs of an installation in my dishwasher, plus original text including random facts about dishwashers.
Art and text by Alison Bergblom Johnson. 6 pages, plus front and back covers. Folded zine. 2.75 " x 4.25" Reverse is an 8.5" x 11" poster.
[Image Description of product photo: The cover image of the zine shows a photograph of an art installation with lights, paper, woods, and condoms on very fancy plates in a dish washer. The mood is joyful, and each component in the dishwasher is indistinct.]
[Image Description of shop logo: A photograph of Alison Bergblom Johnson, a white fat woman with short asymetrical curly blonde hair, wearing a pink blouse in front of a tan background.]